The Very Reverend Neil Taylor B.Theol, MTS
Rector and Dean of Holy Spirit Anglican Church and Pro-cathedral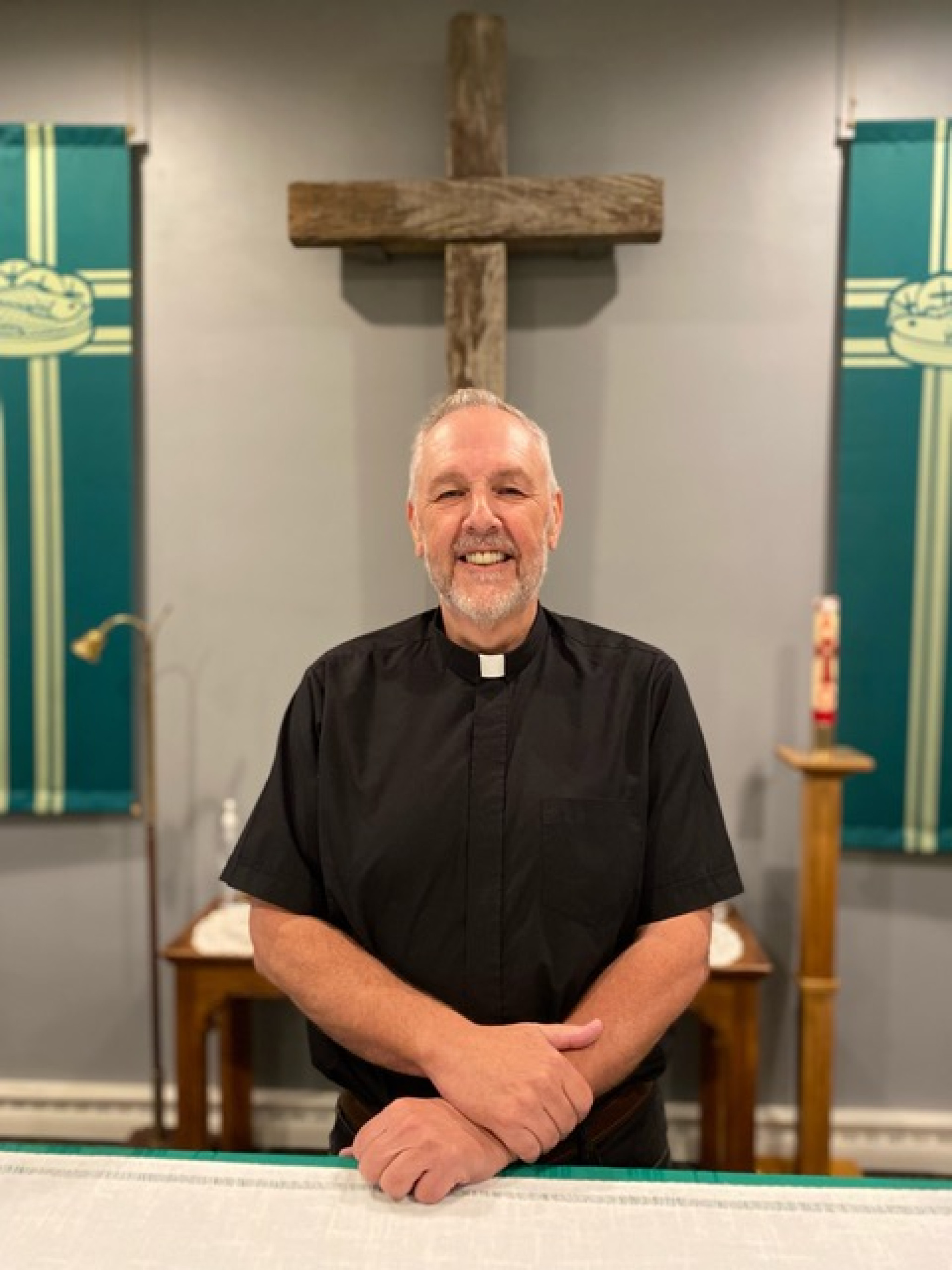 Reverend Neil is a compassionate and dedicated pastor with a heart for both the local and global mission field. With over 33 years of pastoral ministry experience in various parts of the world, Neil brings a wealth of knowledge and leadership to the church.
Born in Liverpool, England, Neil grew up in Melbourne, Australia, where he developed a deep love for God and a desire to serve Him. At the age of 24, he accepted Christ and embarked on a journey of faith that would shape his life and ministry.
Neil is a family man, having been happily married to his wife, Giselle, for 19 years. Together, they have raised seven adult children and are proud grandparents to six grandchildren. Family is an important aspect of Neil and Giselle's lives, and they understand the significance of nurturing and supporting those closest.
Education has played a crucial role in shaping Neil's ministry. He holds a Bachelor of Theology and a Master of Theological Studies (research) Degree from the prestigious University of Divinity in Melbourne, Australia.
This academic foundation has equipped him with a deep understanding of theology and a passion for studying God's Word.
Neil's vision for the 21st-century church is rooted in the Great Commission of making disciples. He firmly believes that prayer, evangelism, pastoral care, and discipleship should be integral priorities in ministry strategies. He sees the church as having the incredible responsibility of transforming sinners into saints, the helpless into the helpful, and believers into true followers of Christ.
With his compassionate heart and strong leadership skills, Neil is committed to guiding the church in fulfilling its mission to impact both local communities and the wider world. His dedication to the Great Commission and his belief in the transformative power of the gospel makes him a perfect and valuable fit as he serves God's people in the urban environs of Akron, Ohio.
---
The Rev. Manuel Chavarria
Assistant for Community Outreach
Manuel Chavarria, a dedicated servant of God, was born in Van Wert, Ohio, and felt the divine calling to the mission field at 33. Answering the Lord's call, he embarked on a life-changing journey to Mexico City, Mexico, where he dedicated himself to planting churches and spreading the message of God's love.
Manuel's mission involved teaching, preaching, and evangelizing, strongly emphasizing developing leadership within the churches and ministries of Evangelical Friends (EFM). During his time in Mexico, he recognized the pressing needs of underprivileged children and families in the community. To address this, he founded the Association of Friends, Mexico, a nonprofit organization focused on providing food and education to those in need.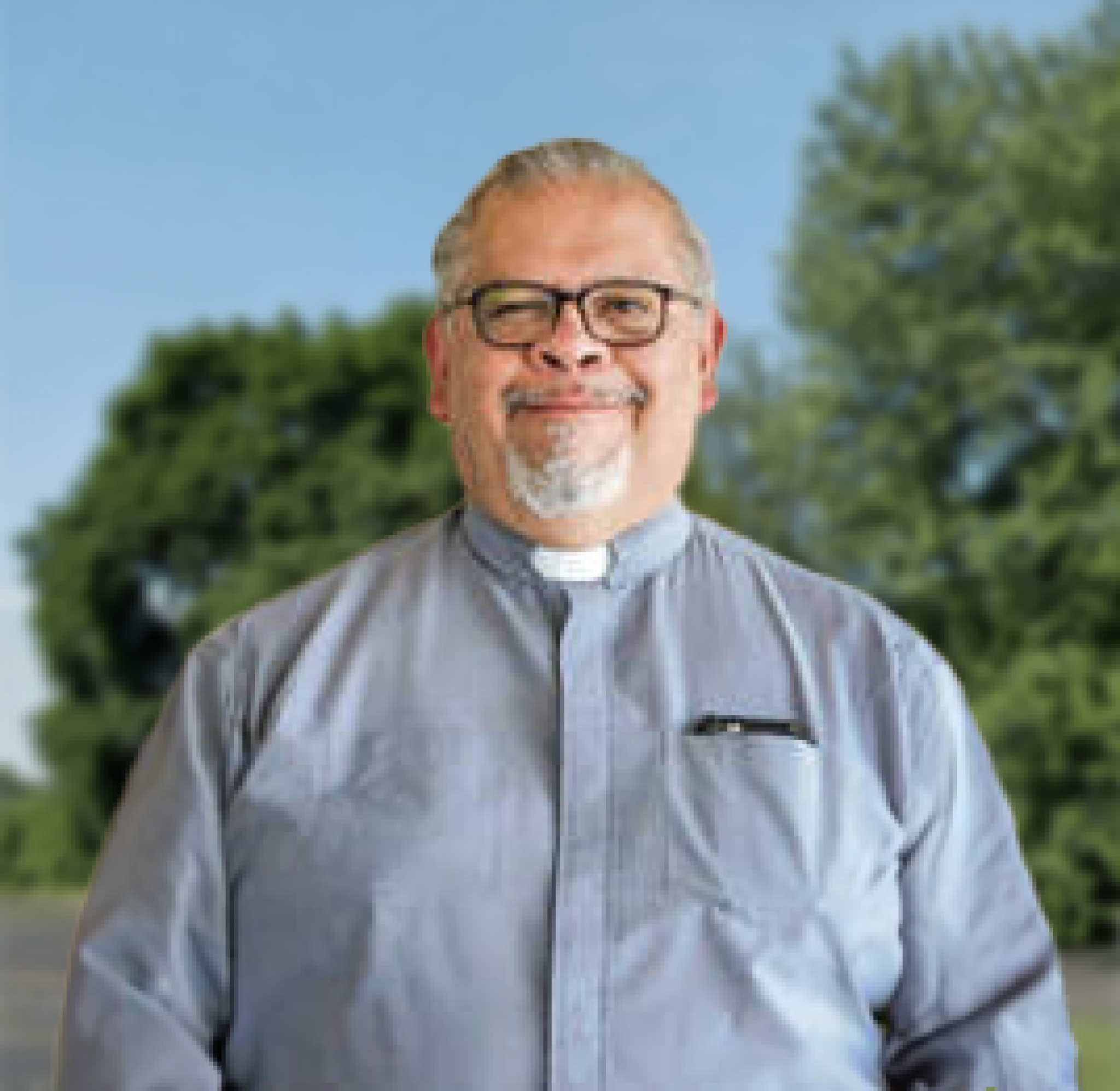 After many years of faithful service, Manuel retired from the mission field in 2004. However, his passion for helping others remained strong. He continued ministering to individuals and families through pastoral ministries, working closely with Reverend Mark Engel.
In recognition of his unwavering dedication and commitment, Manuel was ordained as a deacon in Gateway Anglican Church in 2015. His spiritual journey reached new heights when he was ordained as a priest in the Anglican Church in February 2017, further solidifying his role as a spiritual leader.
Manuel has exemplified the true essence of selflessness and compassion throughout his life. His tireless efforts to spread God's word, plant churches, and uplift the underprivileged have left an indelible mark on the lives of countless individuals. Today, Manuel continues to inspire others with his unwavering faith and commitment to serving God and humanity.
---
Rev. Deacon Elisabeth Engel
Assistant for Audio/Visual Ministries
Elisabeth's spiritual journey began at a young age when she experienced a life-changing encounter with Jesus Christ while serving as a missionary in Taiwan with her family. This encounter led her to wholeheartedly embrace Christianity and commit her life to serving the Lord.
Upon returning to the United States, Elisabeth felt a deep desire to recommit herself to her faith as a young adult. She found a spiritual home in the Anglican church, where she was confirmed and found a community that nurtured her growing faith. Inspired by her experiences and love for God, Elisabeth decided to pursue a path of ministry.
In 2016, Elisabeth's dedication and passion for serving others led her to be ordained as a deacon in the Anglican church. This was a significant milestone in her journey, as it affirmed her calling to minister to those in need and share the love of Christ with others.
Alongside her ministry work, Elisabeth also pursued a career in education. She obtained her Bachelor's Degree from Malone College and now works for a not-for-profit reentry ministry that serves men who have "done their time" and are ready to return to family and community. Her profession aligns perfectly with her passion for reaching out and ministering to people as she seeks to inspire and guide them on their spiritual journeys. Outside of her ministry and employment responsibilities, Elisabeth enjoys reading, embarking on outdoor adventures, and cherishing quality time with her parents and brothers. These activities allow her to recharge and find inspiration in the beauty of God's creation.
Elisabeth's life is characterized by her unwavering commitment to her faith, love for ministering to others, and dedication to her students. She inspires those around her, using her gifts and passions to positively impact people's lives and beyond.
---
Rev. Deacon Amelia Schmotzer
Transitional Deacon
Amelia is a dedicated Holy Spirit Anglican Church member who has been actively involved since 2017. Her calling to minister in the diverse congregation led her to pursue ordination as a transitional deacon, which she achieved in March of 2022. Amelia is pursuing her Master of Divinity degree as a distance student at Trinity School for Ministry in Ambridge, PA.
One of Amelia's passions is catechesis, the teaching of the faith. She finds great joy in leading confirmation classes, helping individuals deepen their understanding and commitment to their faith. Amelia's heart for worship and wonder extends to both children and adults. She enjoys facilitating worship experiences and using visual aids and thought-provoking questions to draw people closer to God.
Amelia's journey in ministry began during her childhood at St. Luke's Episcopal Church in Bath, Ohio. She started serving as an acolyte at a young age and continued to be involved in various roles, including teaching Sunday school and serving on the music team. During her college years at the University of Akron, she had the opportunity to participate in a mission trip to Holy Spirit Anglican Church near Recife, Brazil.
After getting married and moving away from Ohio, Amelia attended a non-denominational church for eight years while also ministering with a traveling all-women worship band. She visited various churches and eventually found her way back to the Anglican tradition, attending two other Anglican churches for seven years before returning to Ohio in 2017.
Throughout her journey, three ministry themes have consistently woven themselves into Amelia's life: service at the altar, teaching, and music. These aspects have shaped her understanding of her calling and continue to inspire her in her ministry work.
Amelia holds several life verses close to her heart, including John 3:30, 1 Corinthians 10:31, Philippians 4:4-9, and Colossians 3. These verses serve as guiding principles in her life and ministry, reminding her of the importance of humility, glorifying God in all things, finding joy in the Lord, and setting her mind on what is true and praiseworthy.
As a dedicated servant of God, Amelia brings her passion for teaching, worship, and service to Holy Spirit Anglican Church, seeking to inspire and encourage others in their faith journey.
---
Joshua Boquist
Sub Deacon
At our church, we understand the importance of finding a spiritual home where you can truly belong. When my family discovered Holy Spirit, we knew in our hearts that this was the place for us. The friendly faces, warm embraces, and the joyful symphony of voices during the liturgy created a holy and welcoming atmosphere that resonated with us deeply.
One of the things that our church cherishes is the inclusivity and appreciation for all members, no matter how young or lively. My energetic toddler brings joy to everyone in the service, reminding us that this is a community where all are valued and celebrated.
Located in the heart of Akron, we are passionate about living out our faith and positively impacting our city. We see ourselves as the hands and feet of Jesus, reaching out to those in need and spreading love and compassion wherever we go.
Our church is a beautiful blend of tradition and contemporary enthusiasm. We embrace the rich heritage of the Christian faith and strive to live it out with a genuine zeal and excitement that we believe comes directly from the Holy Spirit.
We humbly acknowledge that we are a community of sinners and saints, recognizing that we need the same grace of salvation as the person sitting next to us. Here, you will find a group of individuals on a journey together, supporting one another in our triumphs and struggles.
We invite you to come and witness the incredible work the Lord is doing in this place. Join us as we grow in faith, serve our community, and embrace the transformative power of God's love. Holy Spirit Anglican Church is a sanctuary where you can discover the beauty of belonging to a loving community.